English
THOSE WHO WANT MORE, ACHIEVE MORE.
POLYFORM is an architect studio based in Copenhagen, Denmark. We work on everything from extensive urban plans, to urban spaces and buildings in the city. Our goal is to achieve even more for the city, our clients, our users, the future and ourselves. We strive to shape all our projects in a way so they make sense – not only for everyone involved today, but for everybody who will make use of them in the future as well.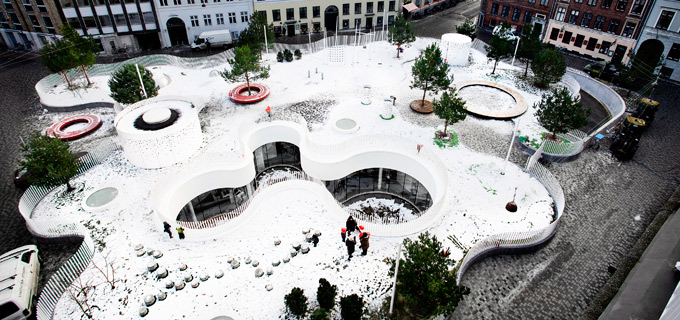 WE WORK TO CREATE URBAN IDENTITY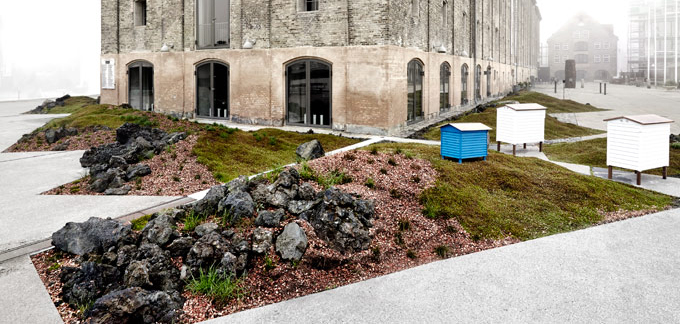 The city is characterized by its many layers. Every neighborhood has its own unique character in relation to historical, social and economical conditions. We make an effort to incorporate our projects in its surroundings, so they add something special to the areas distinct identity. This demands a POLYFORM'ian approach, which calls for both pragmatic and intuitive talent. No materials, dogmas or shapes are a given beforehand.
WE ENJOY THE DIALOGUE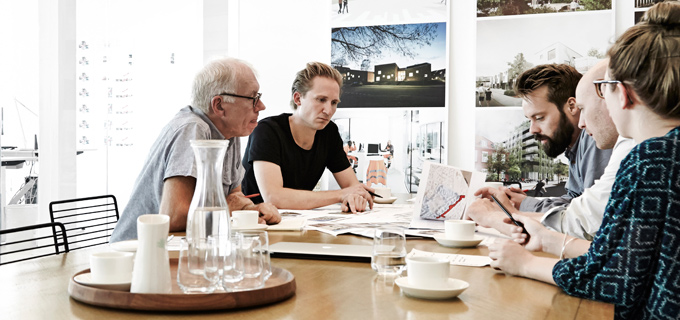 At POLYFORM we are not only avid listeners. We also understand. At the same time we enjoy a challenge and are not worried to be taken down a certain road because we know that great challenges often create the foundation for strong architecture. This characterizes our co-operation with clients, authorities and other collaborators quite well. We always bring that extra something to the table and will never allow ourselves a poorer result even when the basis of the project is difficult.
WE DESIGN FOR FUTURE GENERATIONS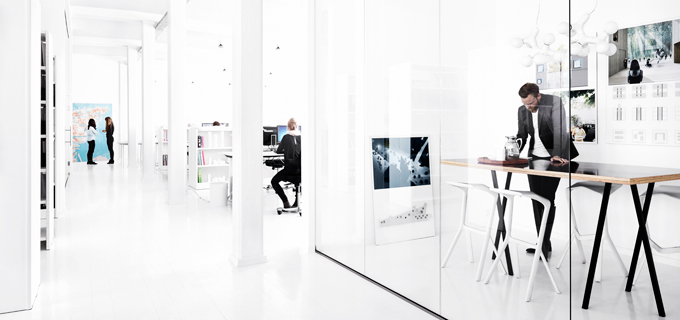 We all want more at POLYFORM – not only on behalf of our own generation but also on behalf of future generations. This is our clear mission. That is also why we have a holistic approach to the balance between concept and economy, the project and the environment, the building owners and the users and the materiality and the experience. The projects we create today must also make sense tomorrow. That obligates us. Luckily we don't mind obligations at POLYFORM.
FACTS ABOUT POLYFORM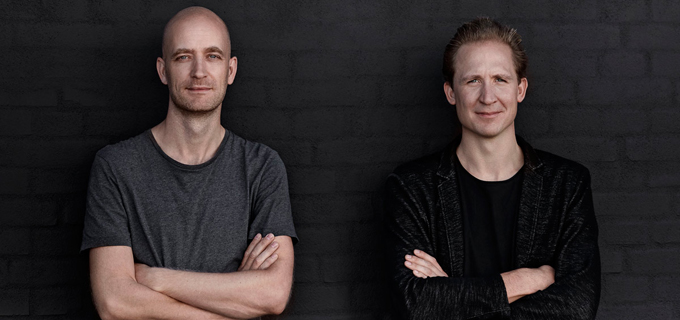 POLYFORM Architects were established in 2006 and is owned and managed by Jonas Sangberg and Thomas Kock, both architects.
POLYFORM consults across the normal limits and scales of the architecture and therefore employs both architects, landscape architects and architectural engineers.
POLYFORM has received a number of prizes and scholarships as a reward for unique results in architectural innovation, sustainability and social responsibility:
WAN Landscape Award 2014,
Aalborg Municipality Architectural Award 2014
Copenhagen Municipality Architectural Award 2012
The Nykredit Motivational prize 2009
Ishøj Municipality Architectural Award 2010
Work grant from the Danish Agency for Culture in 2010.
POLYFORM was part of the exhibit at the 2010 Venice Biennale and has been a part of multiple exhibits at the Danish Architecture Center in Copenhagen.
POLYFORM is a member of DANSKE ARK. (The Association of Danish Architect Studios)